Create your own trusted source of drinking water
Fresh drinking water, available consistently all day long, just where you need it.
Unique and innovative technology
Our revolutionary, patented condensation system extracts up to 30 liters of drinking water from the air, daily. Efficient and economical.
Fresh and safe drinking water
Purification and filtration systems combined with UV lamp and low temperature water circulation, ensure clean, safe and tasty drinking water that complies with all international standards.
Compliance with international water purification standards
The technology meets the requirements of ASSE LEC 2004, PA, NSF61, NSF-372 and the Federal Drinking Water Standards.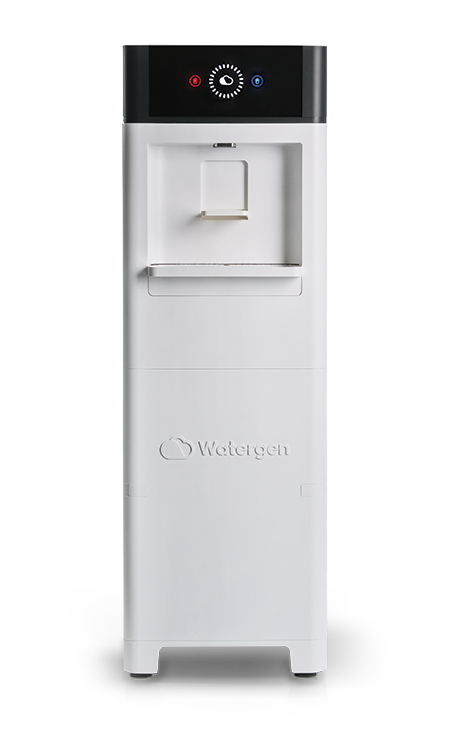 Plug & Drink
No infrastructure or piping required. All you need to produce up to 22 liters a day is air and electricity.
Convenience
No need to order ahead and store water at home or office. No need to carry heavy water tanks at office or home.
Environmentally friendly
Generator reduces the need for plastic bottles and water tanks. It offers a solution limiting the transport and storage of water, as well as the carbon footprint.
User friendly support app
Smart mobile app provides easy access to product info, water availability, water production, filters health, maintenance and more.